Ok, so maybe Boracay isn't the paradie it used to be, but it still makes for a great vacation. It's our first time to go here in the off-peak season. Strictly speaking it's still peak season but we're here from tuesday-friday so people aren't the same party going animals we've been accustomed to. In any case, hello!
Now to the serious stuff, vacations are good because they give you a break from the wears and tears of everyday working life. It's a must needed rest pit for nine to fivers and is a welcome opportunity to sit back, relax, and just laze the day away.
We've never done that in our family. I wish I could find pictures of the family working out in our hotel rooms in montemar with our swiss balls and ab rollers but too bad, i left my hard drive in manila. We just thought that we couldn't let a day pass by without working on our bodies. Of course active play is part of that and there's always the beach activities of swimming, playing sports and other water sports to keep you busy but there is still some room to squeeze a work out in without having to bring the entire gym with you.
With that in mind, here are my top 5 portable fitness equipment that you can bring with you on your next trip.
5. Strength Bands
This is what I brought to this particular trip and the reason why I love them is because they can fit in almost any space. These bands come with specific tensions so you can choose what you want to bring with you on your vacation. I suggest getting a 30-40 lb band so you can incorporate some leg exercises in.
4. The Grid
The Grid is Trigger point therapy's own version of a foam roller. I call it the foam roller supreme because not only can it provide you some myofascial release, it's actually a work out tool as well. There is actually an exercise program for it called SMRT-CORE (of which I recently became a master trainer so you'll be hearing more of that in the future) that works your whole body in as little as 15 minutes. Don't worry, when you buy the product it comes with instructions so you'll have basic knowledge on how to use it. Plus it's hollow so you can stuff it with stuff and it will fit right in your bag.
3. Val sliders or furniture sliders
Val sliders aren't yet available locally but you can use furniture sliders found in your local home stores for about 80 pesos. You can use these to perform spiderman push ups which is an awesome upgrade to regular push ups, among other exercises. Place both hands on it and roll forward from your knees to activate your core. Step on one and do some slider backward lunges for the butt and legs. They're thin and small too and can fit in the smallest of bags.
2. Suspension Trainers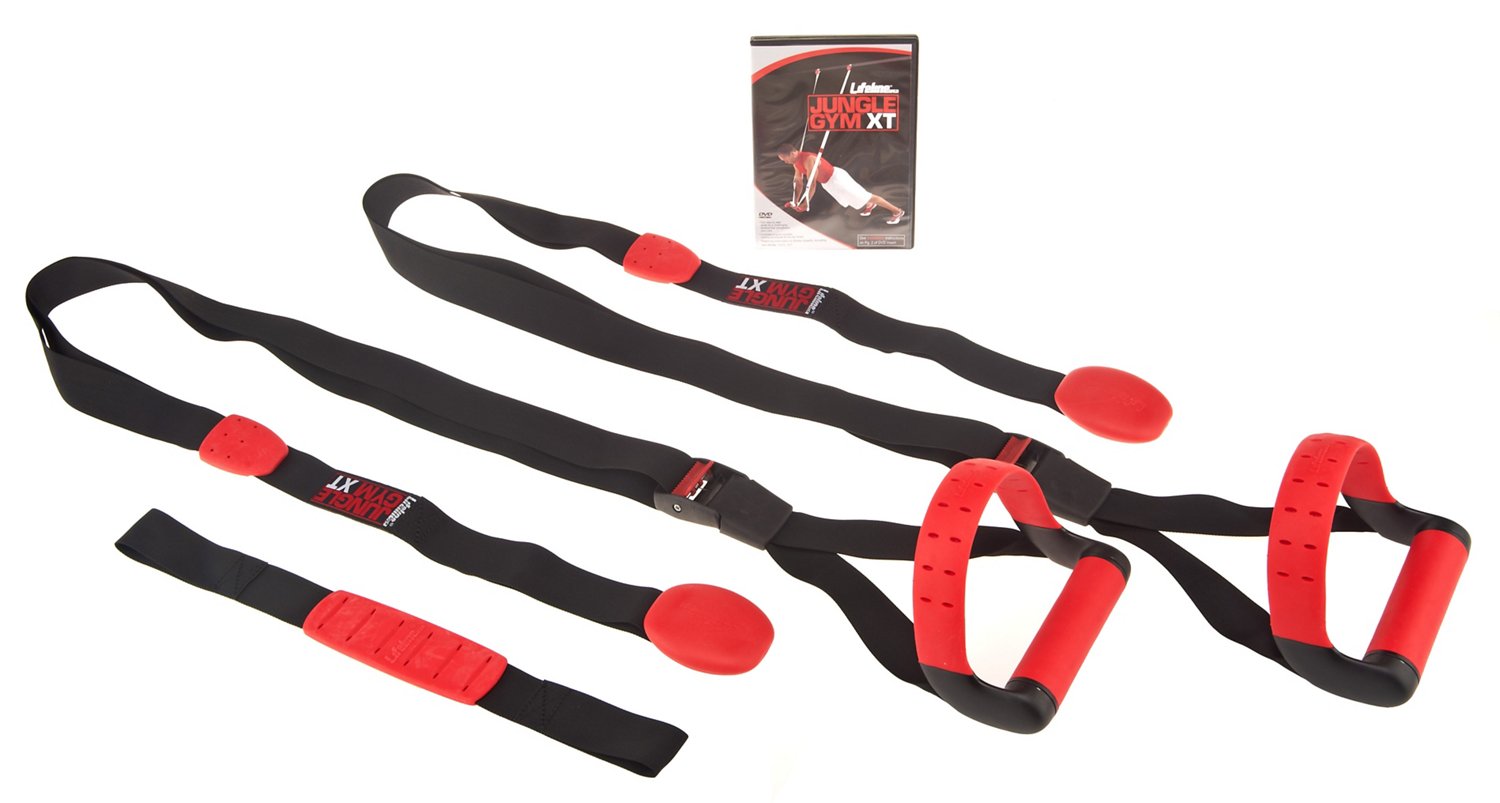 Suspension trainers are the ultimate portable device that you can bring with you since all you need is a door or a low hanging branch and you can get a great full body workout like you would in a gym. The ones above are jungle gym XTs which I promote because they're cheaper, lighter, sturdier and already comes with a door anchor upon purchase so you don't have to spend extra anymore. All suspension trainers come with a workout poster that you can follow for a good enough workout on the road.
1. You own body
In terms of functionality and well, portability, nothing beats the human body. The amount of body weight exercises that you can do without the aid of any equipment can give you a great enough workout while on vacation. People who have done the chappysystem can attest to that fact. You can do plenty with your body, like push ups, burpees, squat jumps, jumping jacks, mountain climbers, side skaters, crunches, full get ups, and on and on and on. Don't underestimate how your own body can improve your body. See what I did there?